Here at REVITY, we have gathered an incredibly talented team of experts from all marketing fields and walks of life. Meet them and see why they love working here.
Jarrett Webster – COO
---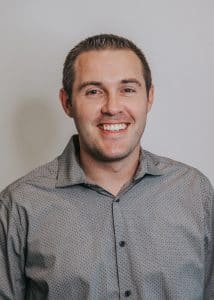 Meet Jarrett Webster, our Chief Operations Officer who co-founded REVITY with his brother, Daniel Webster. Jarrett received his Master's Degree in Management and Administration from Liberty University and has over 10 years of experience in overseeing, managing, directing, and training large teams. Currently, Webster is specializing in internal operations and managing at REVITY while also growing an agricultural consulting firm, SkyRev.
When he's not working behind the scenes to help clients achieve their goals and keep things going smoothly throughout the company, Webster can be found with his family, probably at Disneyland or cheering on the Atlanta Braves.
"We care about the success of your business. When you succeed, we succeed."
Daniel Webster – Co-Founder
---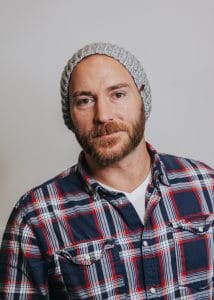 Daniel Webster is our co-founder and Sales Operations Manager. Businessman galore, Daniel started a produce company that supplied national chain restaurants for 9 years before selling the company for a profit. Daniel is an entrepreneur at heart who is always coming up with the next big thing. Webster specializes in sales operations and is currently working to grow an agricultural consulting firm with his business partners, including his brother, Jarrett.
When he's not working, Webster can be found cheering on BYU football or spending time with his family. He is the father of three sons, and his wife, Shanda, works in the billing department here at REVITY.
"When a task is just begun, never leave it until it's done. Do the labor, great or small, do it well, or not at all."
Jason Ryser – CRO
---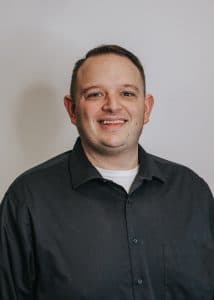 Jason is an 11-Year digital marketing verteran and a managing partner of REVITY. He's been married for 12 years and they have two beautiful little girls, and one miracle boy that they adopted 3 years ago. Jason graduated from the University of Phoenix in Business Management and Marketing and is passionate about business, sales and marketing. He loves helping others realize their potential and maximize their potential. Although business is his biggest passion, he loves watching sports and spending time with his family and friends.
"I love REVITY, because I love helping others attain their business goals. It's very rewarding helping companies execute effective marketing strategies and seeing the difference it makes to their bottom line."
Christopher d'Argy – Senior Marketing Strategist
---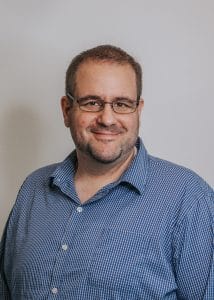 Chris d'Argy is a veteran in the internet marketing world having earned his bachelor's degree and working 10+ years in the industry. Chris's passions lay in Marketing Strategy and Optimizing Marketing Plans and has recently moved into Revity's Senior Marketing Strategist Role. He enjoys grilling Brazillian barbecue and acting in theater. He's been married 15 years and has 5 kids.
"Revity is a place where Clients, Consultants, and Employees benefit and grow together."
Ian Johnston – Creative Director
---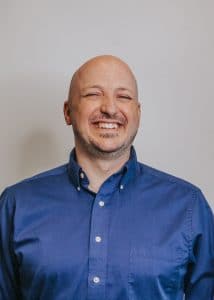 Ian J. Johnston is an original Utah veteran in terms of animation, VFX for film and tv / web, and has a knack for stage performing. He is a habitual line stepper, quite gregarious, and loves film, comics, tabletop games, and his family of 5. Working as Creative Director for Revity, he provides clients with avante-garde solutions that incorporate his ubiquitous skill sets.
"Working with integrity is something I strive on a daily basis. Having the word partially in the company name reminds me I get to work with others who share the same perspectives. I'm free to create and be myself. Here at Revity, I feel appreciated rather than tolerated and it makes a huge difference."
Rebecca Owens – Account Manager
---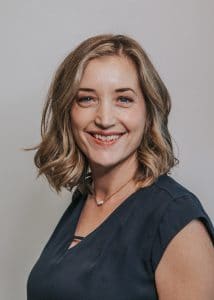 Rebecca Owens grew up in the beautiful Pacific Northwest in the shadow of Mt. Rainier, where she successfully managed a specialty coffee business for ten years. Upon relocating with her husband and two daughters to Utah, Rebecca transitioned into her degree path of Marketing management, bringing to Revity over a decade of business management experience. Rebecca brings a dedicated, client-focused approach to all she does, believing every day is a new opportunity for improvement.
I believe in the saying 'what you put in is what you get in return', and I'm all in".
Skyler Ryer – Account Manager
---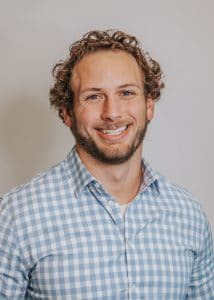 Skyler was born and raised in Utah. He grew up playing sports and causing mischief outdoors. Despite his charm and average looks, he has yet to marry but instead spends his time playing sports, going to the gym, snowboarding and wakeboarding. He graduated from The University of Utah and outside of REVITY that is where his true allegiance lies. He believes in putting people first and taking care of those around you. To him REVITY is a family and an opportunity to make a difference.
"I love my job because I value relationships and the ability to help business owners succeed."
Julia Nielsen – Content Director
---
Julia grew up mainly in West Jordan & Utah County, with a short stint in Gilbert, AZ, before moving back to Utah where she met and married her husband of 27 years. She has three children and three adorable grandchildren, and has been a writer for over 22 years, having written for newspapers, magazines, websites, blogs, and for radio, as well as publishing four books.
She graduated from the Institute of Children's Literature and loves using her creative skills to help put client's best foot forward in marketing. She loves gardening, reading, and painting ceramics, along with playing with her grandchildren.
"I love working at REVITY, where I can write for many different clients, using my creative passion for marketing, and feeling part of a work family."
Kailee Lish – SEO Department Head
---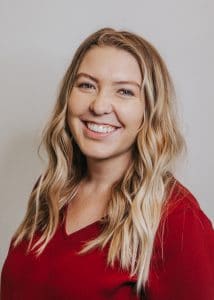 Kailee grew up in the red rocks of St. George Utah. She then moved to northern Utah to expand her career options and eventually found the digital marketing field. Kailee quickly learned all about SEO and developed her marketing skills. She has now worked her way up and recently became our SEO department head.
Kailee is dedicated to her job and learning all she can about the digital marketing world and how to better serve our clients. She, along with her husband and their new baby girl, enjoy the outdoors and love spending their days on the lake.
"I love working at revity because the atmosphere here truly is like we are all family (Even our relationships with our clients)"
Jonathan Wood – SEM Department Head
---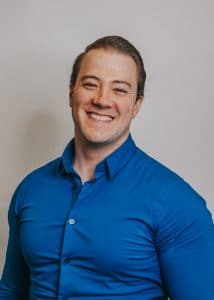 "Jonny" was born and raised at the feet of the majestic Rocky Mountains along the Wasatch front and attended Utah Valley University where he graduated with an undergrad in Marketing. He's a resident expert in search engine marketing and marketing automation and spends his free time learning the art of Brazilian Jiu Jitsu and Muay Thai. He's also a licensed real estate agent who helps everyday people discover their dream of home ownership.
"What I like most about Revity is that there is a culture of accountability that allows me to express my creativity in a project and take complete ownership of my responsibilities."
Kelsey Garcia – Social Media Manager
---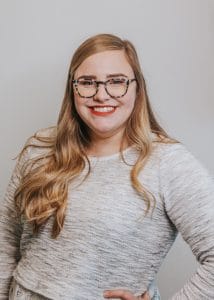 Kelsey is from Sammamish, in the WA area and recently moved to Utah after graduating with a Bachelor's in Communications. She has been married for almost three years to her husband and is currently living with her family in Draper so she can be a caretaker for her special needs sister. In her spare time, she loves sleeping, thrift shopping and going to Trader Joes.
"I have been learning so much working here at Revity! They give you room to grow your talents and support us 100 percent."
Tanner Ellis – Project Manager
---
Tanner recently moved from St. George to the Salt Lake area and is single and dating. On days off you may find him on the golf course or watching any basketball game available. He studied in software development and manages website related projects. You'll find he's very friendly and easy to work with.
"Working at Revity is a lot like working with your family, except we get along!"
Mitch Guarente – Graphic Designer
---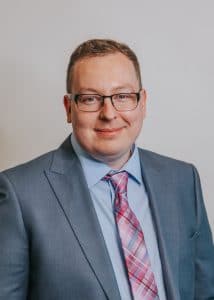 Born in England but lucky enough to have both English and American citizenship, Mitch moved to the United States in 2010 where he currently resides in Salt Lake City, Utah and is single and dating. He's always had a passion for creating art and illustration, eventually deciding to go to college and learn animation. After graduating from college, Mitch worked freelance on various projects, as a lead animator in an animation studio, then moved into teaching animation at a University and eventually finding himself in the creative team at Revity.
In his free time, Mitch loves to play board games and video games. He surrounds himself with nerd culture, drawing influence and inspiration from it and applying it to aspects of his personal projects in life.
"What I love most about Revity is the freedom and encouragement to embrace my creativity, to develop and explore more complex artistic skills, and to see the clients' businesses grow from the designs I create."
Samantha Calderon – Content Writer
---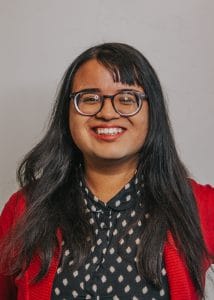 Samantha hails from California and graduated college with the highest honors in Journalism and Media Studies as well as Writing and Rhetoric. Samantha writes blog posts, email content, business, location page content, and homepage content and maintains a positive attitude. She appreciates being able to expand her writing skills through her job. Her hobbies include learning other languages and collecting rubber ducks. She is single and dating.
"I love working at REVITY because I get to do what I enjoy most: writing. Our team is friendly, and it keeps the environment light-hearted."
REVITY also employs several talented overseas specialists: Frederick Ballesteros, Tauseef Satti, Waqas, Joy Ballesteros, Mark Espedido, and Mujahid UI Islam.
See what we can do for you.